Come in join us for our 2022 Open House.  You will visit the space, meet the instructors, order tee shirts, purchase lapa and drum sticks on January 11th from 530pm – 730pm.
To register click HERE.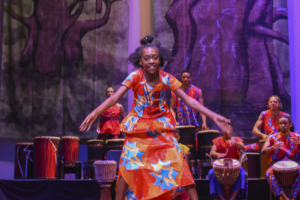 The following will be the procedures and policies for in person participation. This format is derived from reimagining what we do well.
• Masks required
• Enter with dance attire only coats and shoes as the seasons change
• Shoes removal / hand washing
• Class Instruction with social distance
• Exiting sanitize in the mezzanine
• COVID Ambassadors – Cleaning between sessions
For questions please contact us at dance@thiossaneinst.org.
Thank you and see you on January 11th!