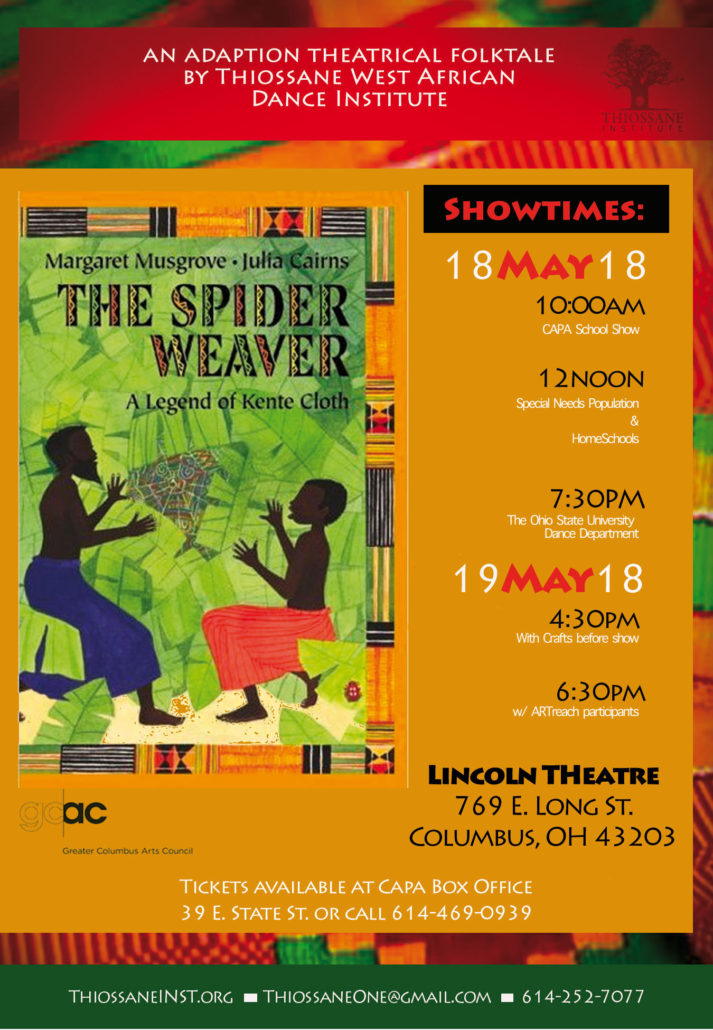 Thiossane Institute's annual May concert is an exciting community event, featuring an evening-length dance and musical performance based upon an African folktale: "The Spider Weaver: A Legend of the Kente Cloth."
Additional Performances by participants in our community classes and community outreach programming.
We will also feature a traditional rite-of-passage ceremony for our young people graduating high-school.
We look forward to you joining us for the unique cultural experience!
Much gratitude to the Greater Columbus Arts Council and The City of Columbus for their support of this production.