2023 Annual Concert!
Saturday, May 27, 2023 at 7:30 PM
Dances of the Diaspora
There is a space in the world called Africa. In that space is a plethora of ethnic groups that represent the richness of the continent. Africa is the first and the last, the alpha and the omega. Goodness and prosperity originates from the wealth held in Africa. The authenticity of this wealth will be performed in this concert.
Thiossane, as always, has created an opportunity for local art makers and choreographers to join us on the stage. The diasporic dances of Ishmael Konney, Ghana, Soukeyna's Joy, Quianna Simpson, Senegal and Guinea and Brother(hood) Dance, African American contemporary and Thiossane's own new works will pull from the strong African roots to illuminate the promise for legacy and humanity and will enthrall the audience with an experience not to be forgotten. Under the creative directorship of Suzan Kounta, Thiossane West African Dance Institute will celebrate 23 years of presenting and preserving traditional West African dance, music and culture.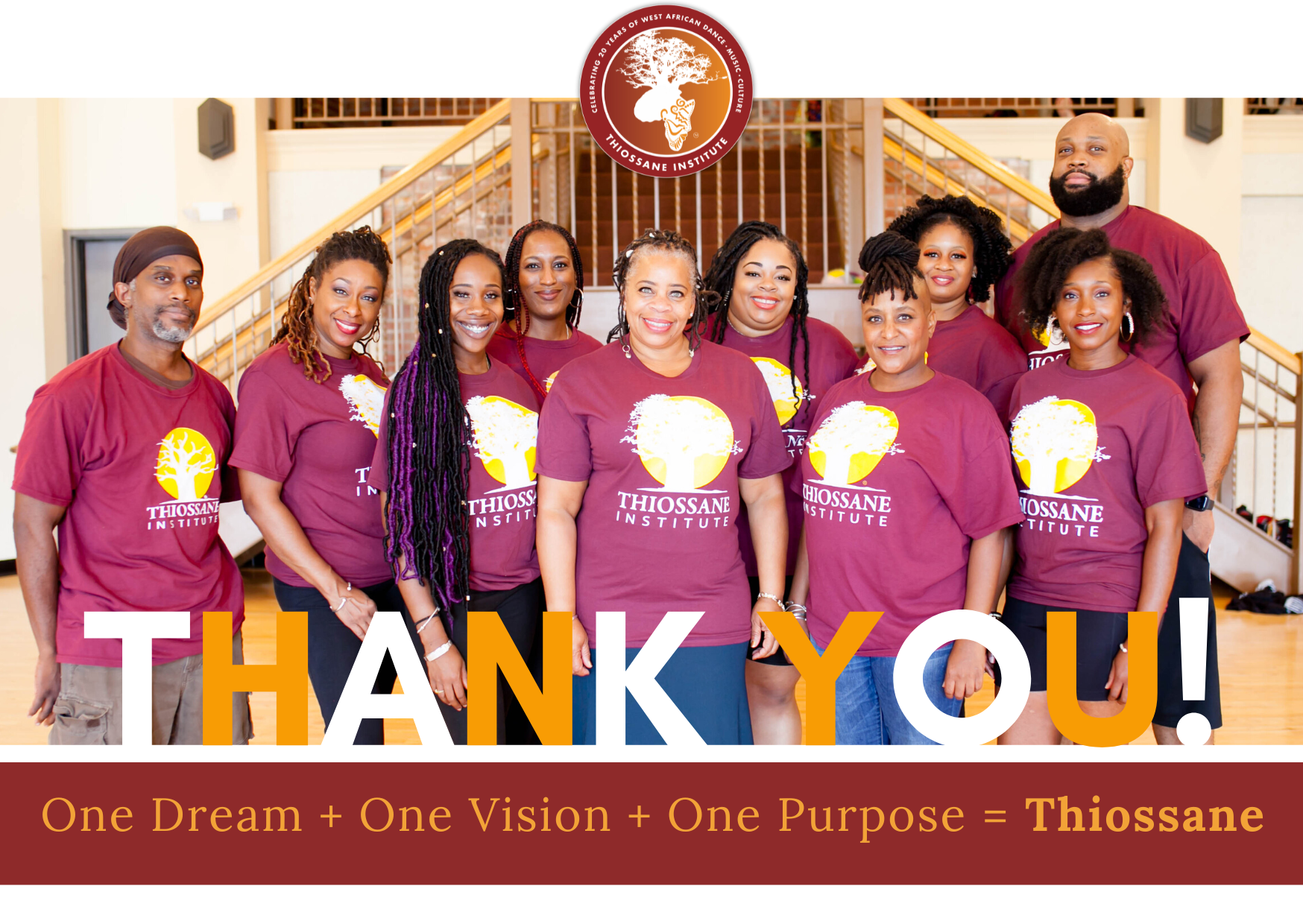 Book now!
Thank you for your support.   Stay tuned… more events coming soon!
If you wish to book Thiossane, please  contact us at dance@thiossaneinst.org