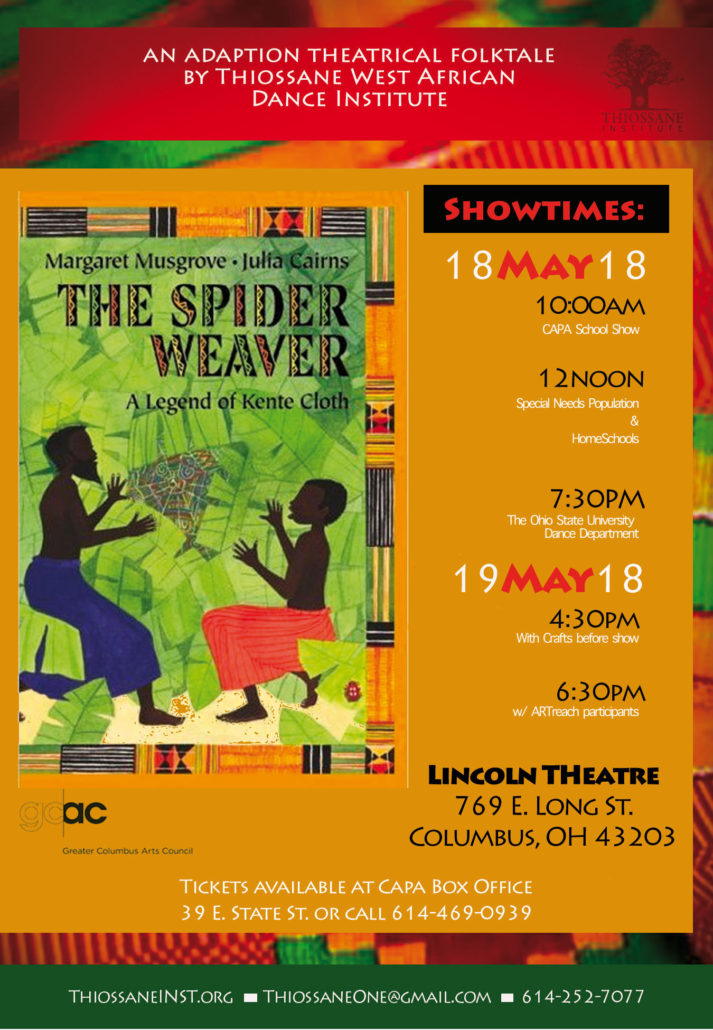 Thiossane Institute's annual May concert is an exciting community event, featuring an evening-length dance and musical performance based upon an African folktale: "The Spider Weaver: A Legend of the Kente Cloth."
Additional Performances by participants in our community classes and community outreach programming.
We will also feature a traditional rite-of-passage ceremony for our young people graduating high-school.
We look forward to you joining us for the unique cultural experience!
Thiossane Institute invites youth to create
Crafts B4 the Concert
Youth ages 6 -13 are invited to make crafts before the concert on 
May 19th, 4:30p – 6:00p

 in the Lincoln Theatre ballroom.
Staff and volunteers will guide the creative hands on atmosphere and their creations will be a keep sake of their experience with Thiossane. 
SIGN UP ON SITE:  Craft fee: $5/person
Much gratitude to the Greater Columbus Arts Council and The City of Columbus for their support of this production.